Dryad Series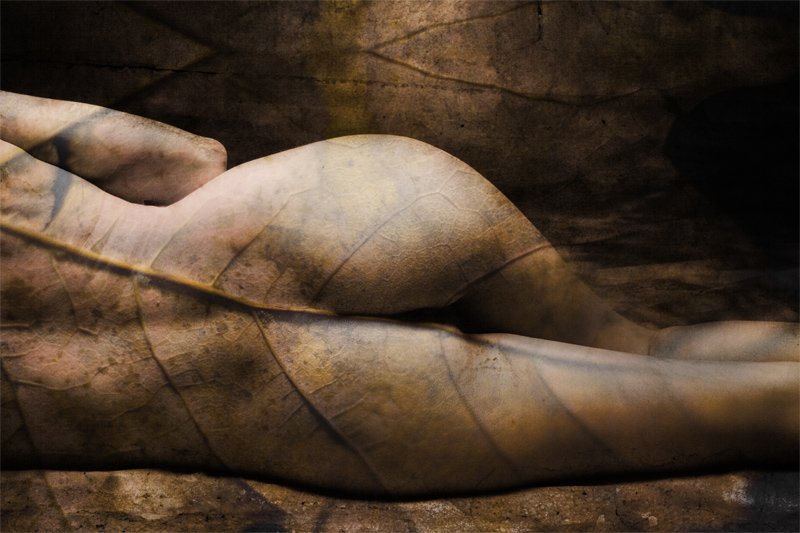 Dryad Series #3
"A very intriguing work in its use of digitally altered images. I loved the painterly texture imposed on the figure like a second skin. It's hard to tell if this is purely a digital image or a digitally altered image of a painting. This piece has a mystery that brings the viewer back more than once to search into its depths."
Gerhardt Knodel, Director - Cranbrook Academy of Art
From the 2007 MMAG Member's Show
---
This was a series which explored elements of nature and the body. This series features my technique of film / digital hybrid photography. The concept was born while brainstorming on ideas for the Bioneers art show in Traverse City 2007.
My intent was to illustrate some level of symbiosis between nature and ourselves. Often, I believe that nature is viewed as a convenience, or a luxury, and we fail to realize that there is a mutual dependence in that relationship. It is persistant.
Additionally, for a long time, I had been trying to find a way to create what I called "earthy nudes" - and I think this series was a start to that concept. It will be something that I revisit in the future, without a doubt.
Series 2007