friday, october 09, 2009
Sleeping Bear in the fall... cold... fall...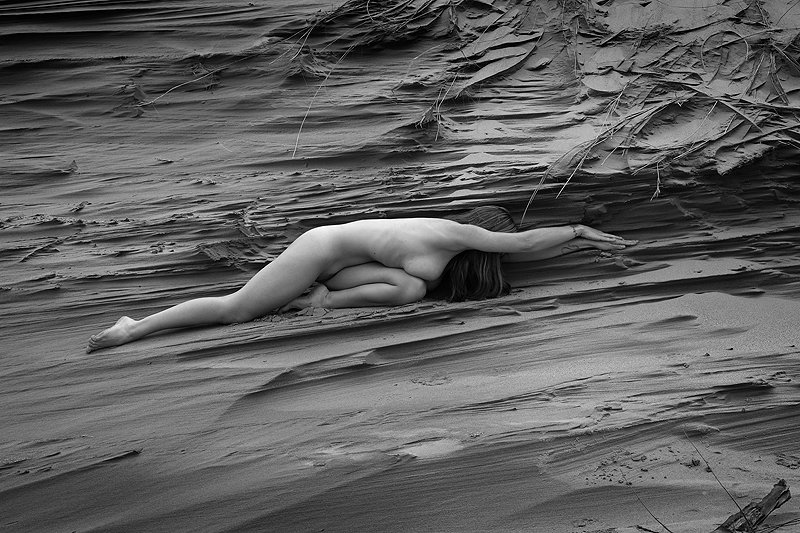 I had the opportunity to shoot with a new model today at the dunes.
The weather was wicked cold, and there was a pretty strong northwest wind, which didn't help the temperatures much.
We worked primarily in the Devil's Hole region, focusing mainly on a nitch high up on the side of a dune where the wind and recent wet weather had created some interesting formations in the sand. This was a very productive shoot.
My progress on this project was a little slower than previous years, but I did have an opportunity to hike a great deal of the dunes this summer, and discovered quite a few new locations for next spring. This area is so vast, and quite malleable, so that every storm and changing of the seasons often has a dramatic impact on the landscape.
I may try to pull off one or two more shoots before the fall colors fade... and have debated doing some winter shoots, within the limits of safety and reason... of course.
You can check out examples of this series in my Bear Naked - Figure Studies of the Sleeping Bear Dunes gallery.