monday, october 04, 2010
ArtPrize Wrap up, new stuff!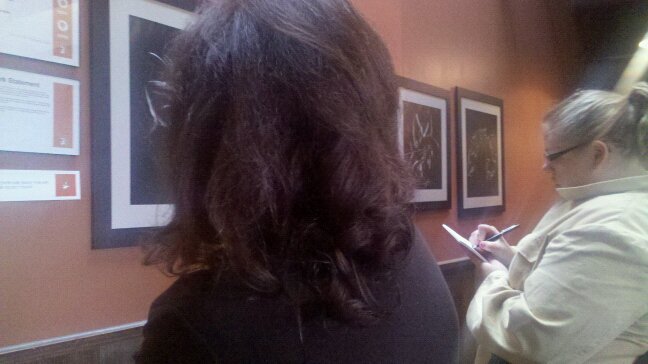 ArtPrize wraps up this coming weekend, with the finalists being announced this Thursday. We spent four days at the event and had a chance to visit most of the venues and take in and vote on a fair amount of work.
This was my first year participating and visiting this event. The quality of work shown at many of the venues was world class, innovative and inspiring, and the involvement of the community was impressive.
It was an honor to be accepted to display at this show, and I'm hoping to participate in coming years as well. My sincere thanks to everyone who showed up, voted, and to the many people we met during our visit. I definitely left feeling inpsired and re-energized.
We will be in Grand Rapids this coming weekend for the artist's reception and take down, so if you are in the area, stop by!
*** The New Stuff ***
As usual, the mode of my work is marked by the changing of the season. Winter brings about the time when I retreat to the studio and tend to focus on composites and more abstract or experimental work.
Quite a few of the people that I'm used to working with have moved away or moved on to other things - so if you have any interest in getting involved with my work, get ahold of me, as I have a lot of ideas in the works, and quite a few opportunities coming up!