monday, october 08, 2012
2012 Morpho Gallery Chicago Winner's Exhibition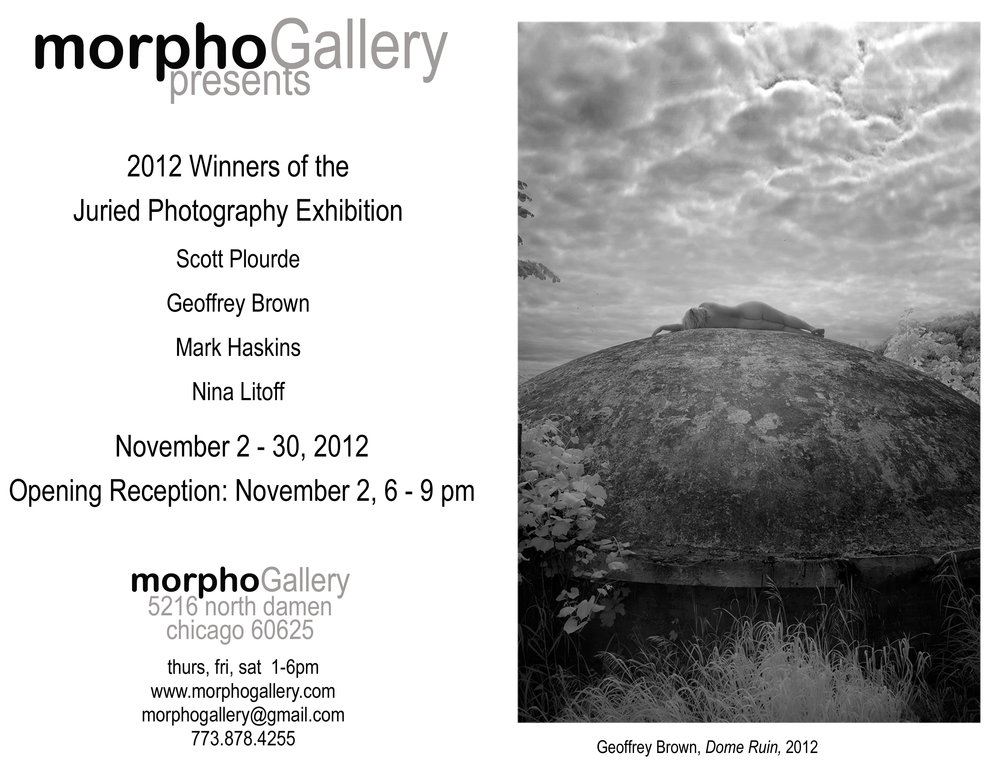 The Morpho Gallery in Chicago will be featuring the works of the winners of the 2012 Juried Art Exhibition, opening November 2nd. A selection of my work will be on display at this exhibition.
The opening reception will last from 6-9pm. The exhibit will hang until November 30th.
Hope to see you there!