monday, april 25, 2022
GACA Awards, Studio Build
I'm excited to announce that two of my pieces were awarded 1st Place (traditional photography) and 2nd Place (hybrid photography) in the GACA annual photography juried exhibition.
Admittedly, this is not my typical venue, but I have been spending more time in the area, and thought I would give it a shot. I also don't participate much in photography exhibitions, historically, mainly because much of my work is non-traditional, and tends to be better recieved in traditional art exhibitions.
Needless to say, that was an exciting and unexpected boost.
I also began work on a new studio at the farm this past week. It has been a serious struggle trying to find any momentum without a consistent place to work, particularly outside of environmental settings. The setup and tear down of lighting, backdrops, etc, tends to be tedious and typically destructive to the creative process, especially when I'm working on a whim or experimenting with ideas. It's going to be a long haul, however, as my space was previously a pole barn acting as my wood shop with some art storage on the side, so there is much to do in terms of remodeling, cleaning, organizing, etc. I tend to have many things that I've collected with the thought that, "someday I'll find a use for this", and then those things get lost in a stack of other "useful" things without any matching intention...
The short term plan is to install a new wood stove, so that I can work through the cooler months, two, possibly three new windows, revised amibient lighting, and a catwalk for elevated shooting. The ceilings are nearly 20' at the peak, so there's a lot of overhead space for lighting, backdrops, whatever I can fit into the space. Progress photos to follow, of course....
It's time to get back at it.
---
saturday, march 05, 2022
Been awhile? Yup...
Well, the world went off the rails for a bit... COVID, lockdowns, and all of the peripheral that came along with it.
I spent a lot of that time working on post-process, and really refining some of the techniques digitally that I had learned to polish in the darkroom when I was younger. I did a bit of shooting as well, of course - getting into some alternative processes, and some alternative digital avenues - modified cameras, extreme exposures, and even compiling my own EOS / Magic Lantern modifications (I nerd out a bit like that sometimes).
As a result, I've begun revisiting and re-releasing some of my earlier works with more attention to some of the finer details that I feel could have been approached with more precision. I have recently begun updating the Sleeping Bear Dunes series with updated work (represented on this website).
I've also started work on a new series - Char - which delves into use of high key lighting concepts and post-process abstraction, similar to the Rhythms series, but perhaps following a different set of "rules".
Let's talk about that for a moment...
As a workflow / mindset process, I try often try to build projects around a set of conceptual rules, or guidelines, with the intent of creating cohesion between the images in the series, but also serving as a manner of creating some degree of creative focus during the visualization of each piece within a series. This can be empowering, yet also self defeating, particularly if the concepts end up inhibiting the creative process. It is a delicate balance, but in my experience, the concept of a "guided encapsulation" generally serves a project well in terms of portraying visual connectors between ideas.
I hope that these next series' that I have planned fine tune that idea.
That said, it has been monumentally challenging to work without a "space" or studio, which was a concept that I was intent on taming, to some extent. A portion of my work revolves around nature, or environments, and our relationships to those environments, while almost all of my conceptual work is devised in a strict studio setting. In the studio, lighting, backgrounds, and all ambient elements of an image are (or should be) intentional.
Obviously, working in a more natural or environmental space is often subject to whatever you are given, aside from the ability to exercise some control of a setting by being mindful of the lighting based on the time of day, weather, and the physical confines of an area and how those elements play together. While it affords an artist the ability to be much more spontaneous, it can also be much more limiting in the styles of work that can be produced, particularly if those styles require a degree of precision and consistency.
I have always been more of a fan of less deliberate settings, as opposed to ones that are manufactured. But there is something to be said for having the ability to precisely convey a visual concept by having complete control over every element that effects the final image - from the setup, to shoot, to post process.
Rambling onward... the concept of the Char project is exciting in that it requires a high degree of precision with the lighting – a balance between a high key exposure that washes out what isn't intended, yet not crossing the line of being a destructive exposure, and creating just enough detail within the shadows so that the images aren't harsh or excessively contrasting. In this amazing modern era, you have the ability to compensate for inaccuracies using technology, but I try to think of things in terms of film, and within that realm, that's pretty much a bullshit concept.
As far as environmental projects... The first rain of the year came yesterday. The snow has begun to melt. We shall see where it takes us...
As artists, our message evolves as we evolve. It matures as we mature. Our relationship with a muse, our art, our language, is one that requires constant conversation. Like any romance, when the conversation is lost, the romance dies.
---
saturday, december 21, 2019
Relics Series 2019
I've just posted a few images from my newest series - Relics, which I began early in 2019.
Relics extends some of the work that I began with the Rhythms series, which involved creating composite images from shoots based on figures in motion. End results of that series were often adlibbed, the final image a result of the images complied from the original shoot(s).
The Relics series approaches similar imagery from a different angle, where the final image is often sketched out far in advance, and the shoot is comprised of posing and motion(s) designed to augment the final image. In essence, the final image is the driving force behind the imagery created within the shoots. In some cases, the images incorporate poetry or other written elements, which are sometimes the original source of inspiration for the images. There's quite a bit of thought here...
In any event, four new images have been posted from this series to my website - located under the Relics gallery. A selection of this series will appear at the Dirty Show in 2020, as well as other shows. I'll be focused on this series throughout the winter. Check it out!
---
tuesday, may 07, 2019
Oliver Art Center 2019
Two selections of work from my new, upcoming series, titled "Relics" are now on display at the Oliver Art Center, located in Frankfort, MI.
This series expands on some of the abstract concepts of my "Rhythm" series, but injects elements of poetry, geometry and symbolism to produce works that are more emotive and mysterious in nature. They are, in a sense, less abstract and more thematically literal.
More of these are in the works, and will appear on the site at a later date.
All of that said, the exhibition itself features works of area artists, including painting, photography, sculpture and mixed media. Having had the opportunity to attend the opening, I can say that the artwork on display is worth the trip. The exhibtion area is also quite unique, as it was repurposed from an old Coast Guard station, located on Betsie Bay, just off of Lake Michigan. It is a very unique and impressive gallery.
What's to come...
The last few years have served as a transition period with regards to where and how my work is created, which resulted in a reinvention of some of those processes. Evolution is sometimes a refreshing necessity.
I will be seeking a limited number of models for some of these upcoming projects. As always, please hit me up if you are interested in collaborating.
---
friday, january 12, 2018
Dirty Show 2018
Coming to Detroit, Feb 2018 - New work featured in this year's 19th Annual Dirty Show.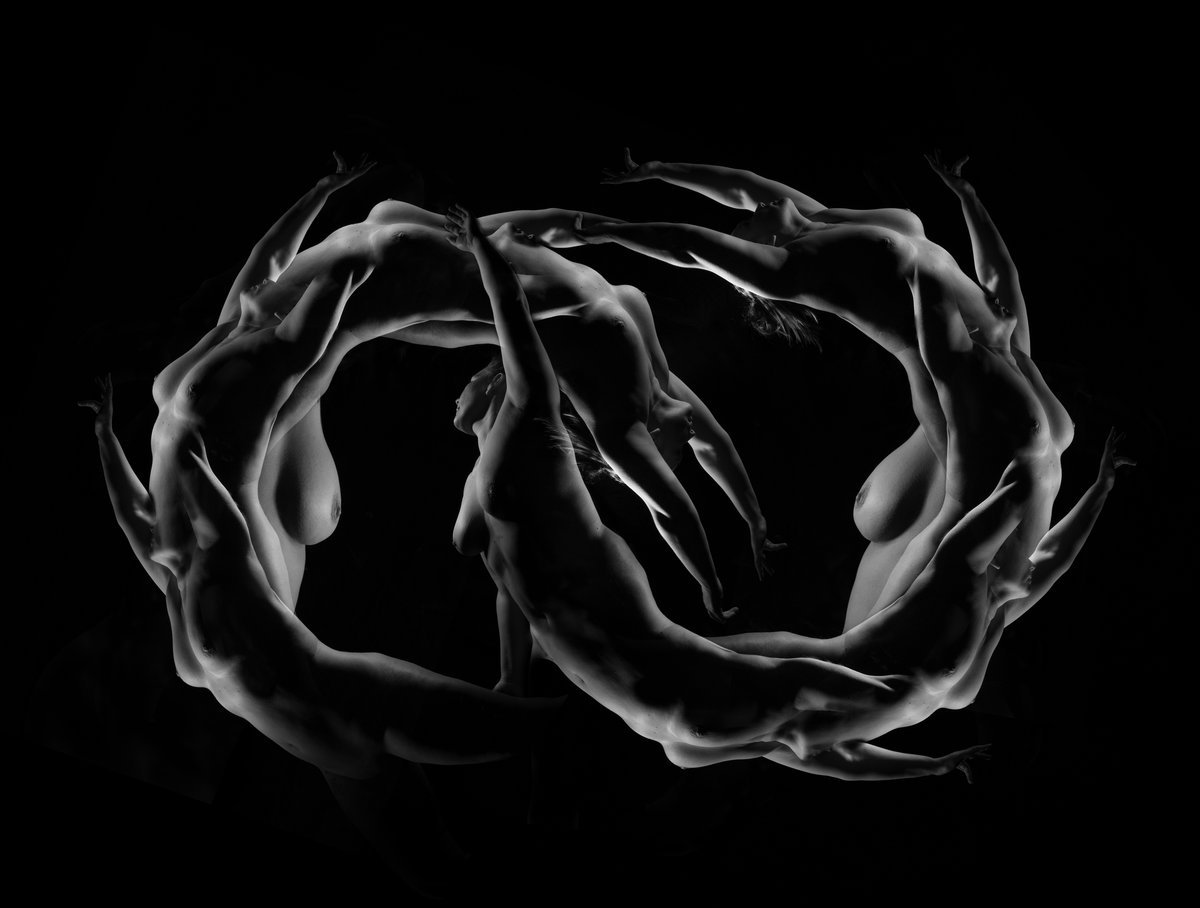 Always a unique and diverse experience, the Dirty Show features erotic artwork, performances, music and other entertainment from artists worldwide.
Exhibition dates are Feb 9, 10, 11 and Feb 16, 17, tickets sold on a per-night basis. These shows always sell out, so be sure to get your tickets early!
A new piece from my Rhythm's series will be featured in this year's exhibit. If you're in the Detroit area, and looking for something new and different - this is always a unique experience!
---
monday, august 21, 2017
Sleeping Bear Updates, More!
I posted some new updates today to my Figure Studies of the Sleeping Bear Dunes portfolio. These new images are from the Otter Creek / Esch Beach area, one of my favorite waterfront areas of the Lakeshore.
Characteristic of many of the dune landscapes, the Otter Creek area seems to shift and transform season to season, throughout the year. Otter Creek itself can sometimes flow as a simple outlet into Lake Michigan, where other times, it will twist and cleave the length of the beach, running parallel to the Lake Michigan shoreline.
Just east of the beach are lush cedar forests, stands of stark red pine, and steep bluffs, which lead up to some of the more remote gems of the dunes.
This particular day was dominated by a thin haze, shifting and unpredictable lighting, and somber skies that were threatening rain, which I felt really set the mood for the images that were captured.
Beyond that, I am beginning to wind down location shoots for the year. There is a sense that winter is coming on quickly, as the leaves have begun to change rather suddenly. After moving from the studio in Traverse, I have been set on building a new studio on the farm. I am hoping to have this wrapped up in the late fall, however, a lot of work is left to be done. Updates on that to follow...
Until then, I am focused on the Dunes project for the next two months (usually cutting off in October, reasonably). I am always looking for models, so please shoot me a message if you're interested.
Finally – I am much more active on Twitter and Instagram, and post work weekly, or more often. Follow me there for more frequent updates!
---
monday, april 18, 2016
Coming to Miami, and more!
ARTUndressed - Miami, FL.
I'm honored to announce that two of my latest pieces will be featured in the sixth annual ARTUndressed exhibition in MIami, FL. Events will be held in MIami's Wynwood Art District, from May 27-29th, 2016. ARTUndressed has previously exhibited in Miami, New York, Los Angeles, San Francisco, Dallas, Berlin (Germany), as well as Montreal and Toronto (Canada), and has featured over 120 artists representing over 28 different countries.
This year's exhibition features live music, performance art, film and literary contributions, with over 80 artists in attendance. Tickets are available via the ARTUndressed website.
Brewery Terra Firma, Traverse City
New pieces from my Detroit series have recently been hung in the taproom as of April 2016. Stop by, enjoy a local beer and some local art!
Gaylord Arts Council Juried Photography Exhibit
One of my Detroit Ruins pieces has also been selected by the Gaylord Council for the Arts juried photography exhibition, opening on May 3rd, 2016, with an opening reception on May 7th 5-7 pm.
More to come...!
---
sunday, december 27, 2015
Detroit Dirty Show 2016!


Dirty Show 17 - International Erotic Art Exhibition opens in February 2016!
The show features 2d, 3d, video and performance art from artists and performers worldwide.
A selection of some of my new, previously unexhibited work will be on display at this year's exhibition.
More information can be found via the Dirty Show website and on Facebook.
Tickets go on sale on December 30th, and dates do sell out quickly, so reserve your tickets early!
---
thursday, may 08, 2014
Abandoned Detroit - Brewery Terra Firma
In case you haven't heard...
A selection of my work from the Detroit Ruins series will be exhibited for the first time in Traverse City.
The show will be "officially" opening May 9th at Brewery Terra Firma, with a reception from 7-10pm.
Terra Firma will also be launching a new beer on May 9th - the Black Bikini Coconut Porter! Brewery Terra Firma is one of Traverse City's newer brewery's, and boasts a diverse variety of beer, as well as a unique, sustainable approach to beer production.
Stop by, check out some art work, and definitely enjoy some craft beer!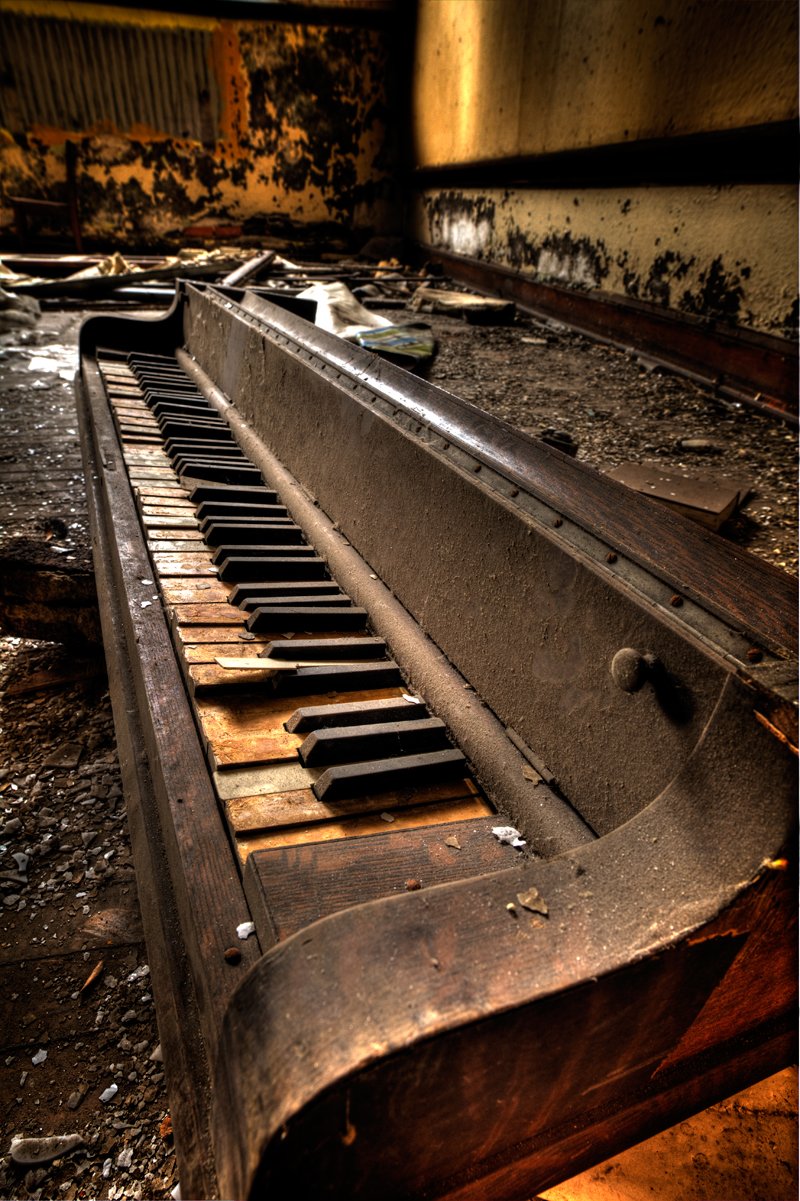 ---
saturday, april 19, 2014
Spring? Yes...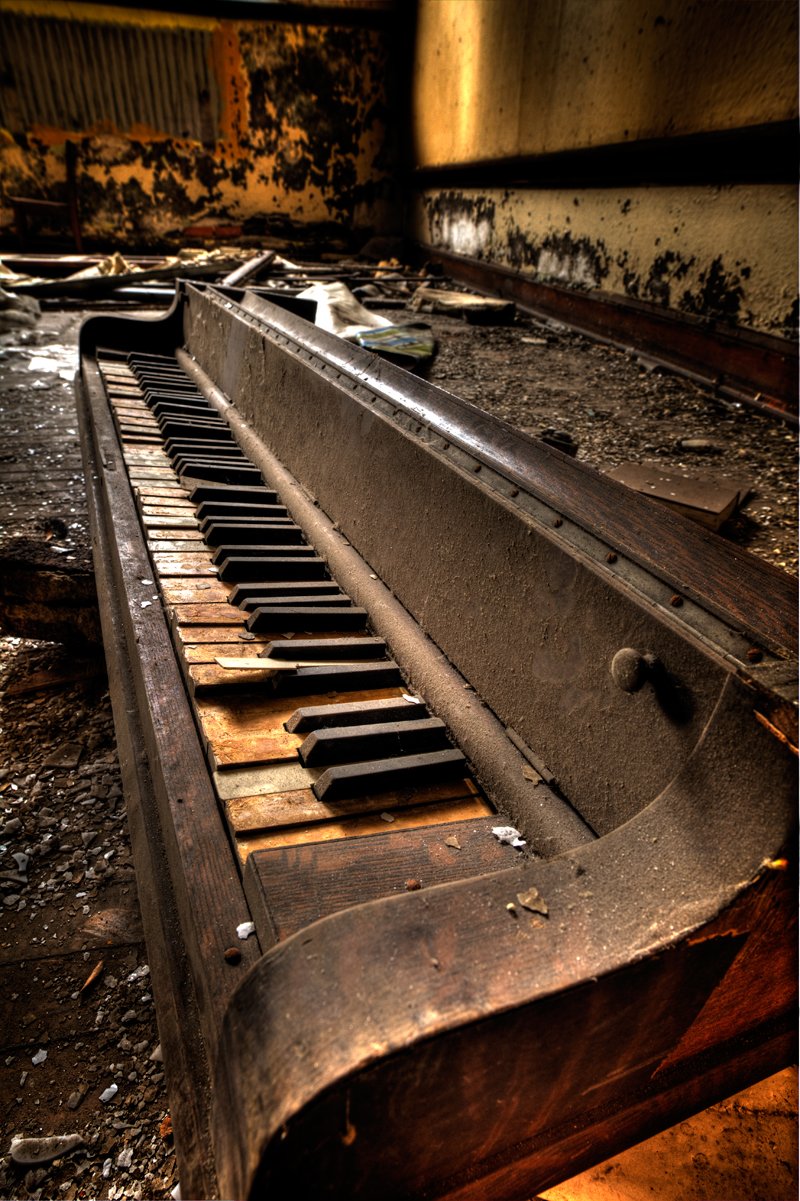 Spring has finally arrived, somewhat. The snow is melting, the temperatures are rising (as are the rivers). It's time to get outside and start shooting!
I've decided to spend the summer making the outdoors my studio, rather than opening a new one, since I rarely work inside in the summer anyway. You should see some new directions soon. I'm going to begin focusing intently on my Sleeping Bear Dunes project this summer, hoping to work in a number of locations that I haven't approached yet with a model. Expect to see some new things.
I've also been organizing some of my older photos, and working on some new concepts. I've began editing some photos from my various ruins series, some of which I shot and simply downloaded - and never edited after the fact. If you're interested in following this series specifically, visit my Facebook page "Abandoned Michigan".
I am at work organizing my first exhibition of my existing Detroit Ruins photos. Details on this exhibition will be coming very soon, pending a few dates and new prints. Stay tuned!
As always, I'm looking for some models to work with. Get ahold of me soon, as I'm going to start shooting next month!
---