friday, january 12, 2018
Dirty Show 2018
Coming to Detroit, Feb 2018 - New work featured in this year's 19th Annual Dirty Show.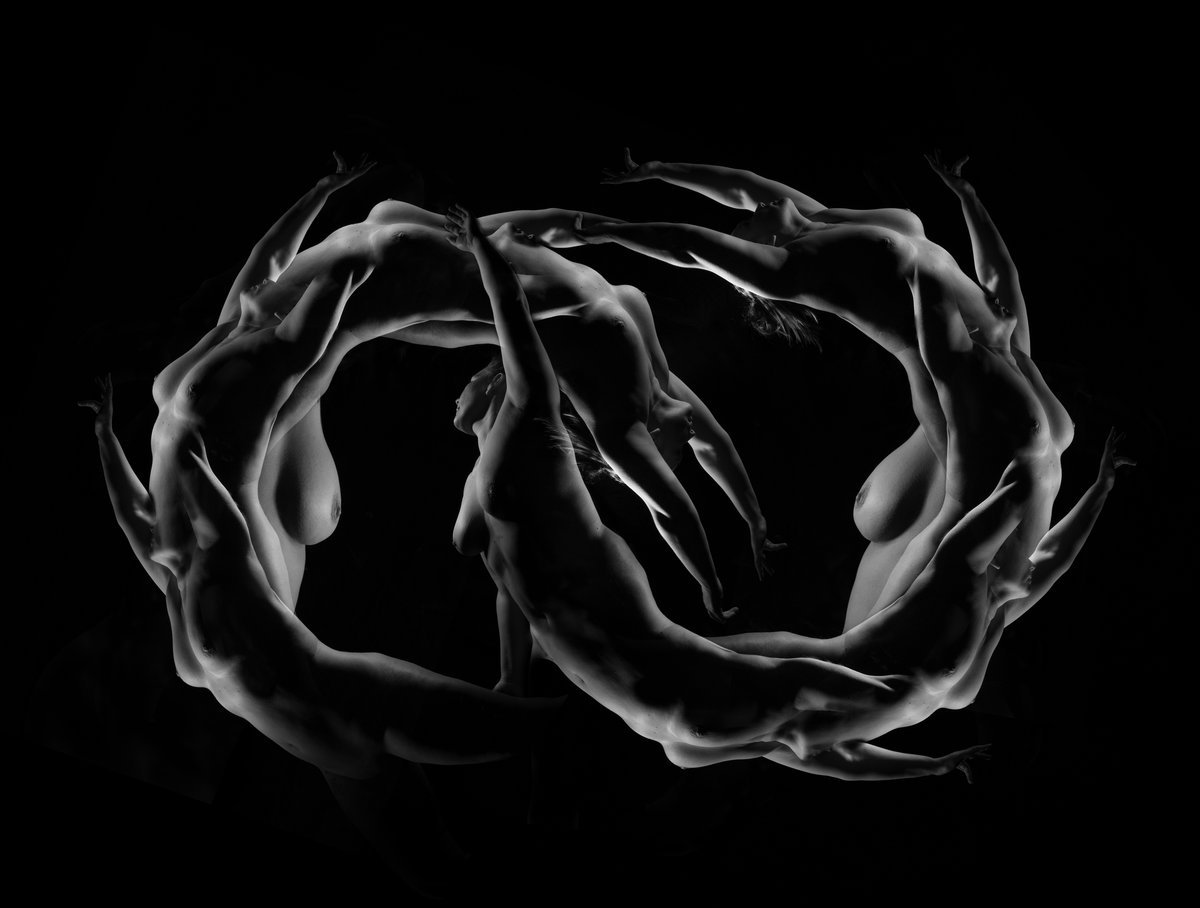 Always a unique and diverse experience, the Dirty Show features erotic artwork, performances, music and other entertainment from artists worldwide.
Exhibition dates are Feb 9, 10, 11 and Feb 16, 17, tickets sold on a per-night basis. These shows always sell out, so be sure to get your tickets early!
A new piece from my Rhythm's series will be featured in this year's exhibit. If you're in the Detroit area, and looking for something new and different - this is always a unique experience!
[0 Comments] [Read & Post Comments]
---
monday, august 21, 2017
Sleeping Bear Updates, More!
I posted some new updates today to my Figure Studies of the Sleeping Bear Dunes portfolio. These new images are from the Otter Creek / Esch Beach area, one of my favorite waterfront areas of the Lakeshore.
Characteristic of many of the dune landscapes, the Otter Creek area seems to shift and transform season to season, throughout the year. Otter Creek itself can sometimes flow as a simple outlet into Lake Michigan, where other times, it will twist and cleave the length of the beach, running parallel to the Lake Michigan shoreline.
Just east of the beach are lush cedar forests, stands of stark red pine, and steep bluffs, which lead up to some of the more remote gems of the dunes.
This particular day was dominated by a thin haze, shifting and unpredictable lighting, and somber skies that were threatening rain, which I felt really set the mood for the images that were captured.
Beyond that, I am beginning to wind down location shoots for the year. There is a sense that winter is coming on quickly, as the leaves have begun to change rather suddenly. After moving from the studio in Traverse, I have been set on building a new studio on the farm. I am hoping to have this wrapped up in the late fall, however, a lot of work is left to be done. Updates on that to follow...
Until then, I am focused on the Dunes project for the next two months (usually cutting off in October, reasonably). I am always looking for models, so please shoot me a message if you're interested.
Finally – I am much more active on Twitter and Instagram, and post work weekly, or more often. Follow me there for more frequent updates!
[0 Comments] [Read & Post Comments]
---
monday, april 18, 2016
Coming to Miami, and more!
ARTUndressed - Miami, FL.
I'm honored to announce that two of my latest pieces will be featured in the sixth annual ARTUndressed exhibition in MIami, FL. Events will be held in MIami's Wynwood Art District, from May 27-29th, 2016. ARTUndressed has previously exhibited in Miami, New York, Los Angeles, San Francisco, Dallas, Berlin (Germany), as well as Montreal and Toronto (Canada), and has featured over 120 artists representing over 28 different countries.
This year's exhibition features live music, performance art, film and literary contributions, with over 80 artists in attendance. Tickets are available via the ARTUndressed website.
Brewery Terra Firma, Traverse City
New pieces from my Detroit series have recently been hung in the taproom as of April 2016. Stop by, enjoy a local beer and some local art!
Gaylord Arts Council Juried Photography Exhibit
One of my Detroit Ruins pieces has also been selected by the Gaylord Council for the Arts juried photography exhibition, opening on May 3rd, 2016, with an opening reception on May 7th 5-7 pm.
More to come...!
[0 Comments] [Read & Post Comments]
---
sunday, december 27, 2015
Detroit Dirty Show 2016!


Dirty Show 17 - International Erotic Art Exhibition opens in February 2016!
The show features 2d, 3d, video and performance art from artists and performers worldwide.
A selection of some of my new, previously unexhibited work will be on display at this year's exhibition.
More information can be found via the Dirty Show website and on Facebook.
Tickets go on sale on December 30th, and dates do sell out quickly, so reserve your tickets early!
[0 Comments] [Read & Post Comments]
---
thursday, may 08, 2014
Abandoned Detroit - Brewery Terra Firma
In case you haven't heard...
A selection of my work from the Detroit Ruins series will be exhibited for the first time in Traverse City.
The show will be "officially" opening May 9th at Brewery Terra Firma, with a reception from 7-10pm.
Terra Firma will also be launching a new beer on May 9th - the Black Bikini Coconut Porter! Brewery Terra Firma is one of Traverse City's newer brewery's, and boasts a diverse variety of beer, as well as a unique, sustainable approach to beer production.
Stop by, check out some art work, and definitely enjoy some craft beer!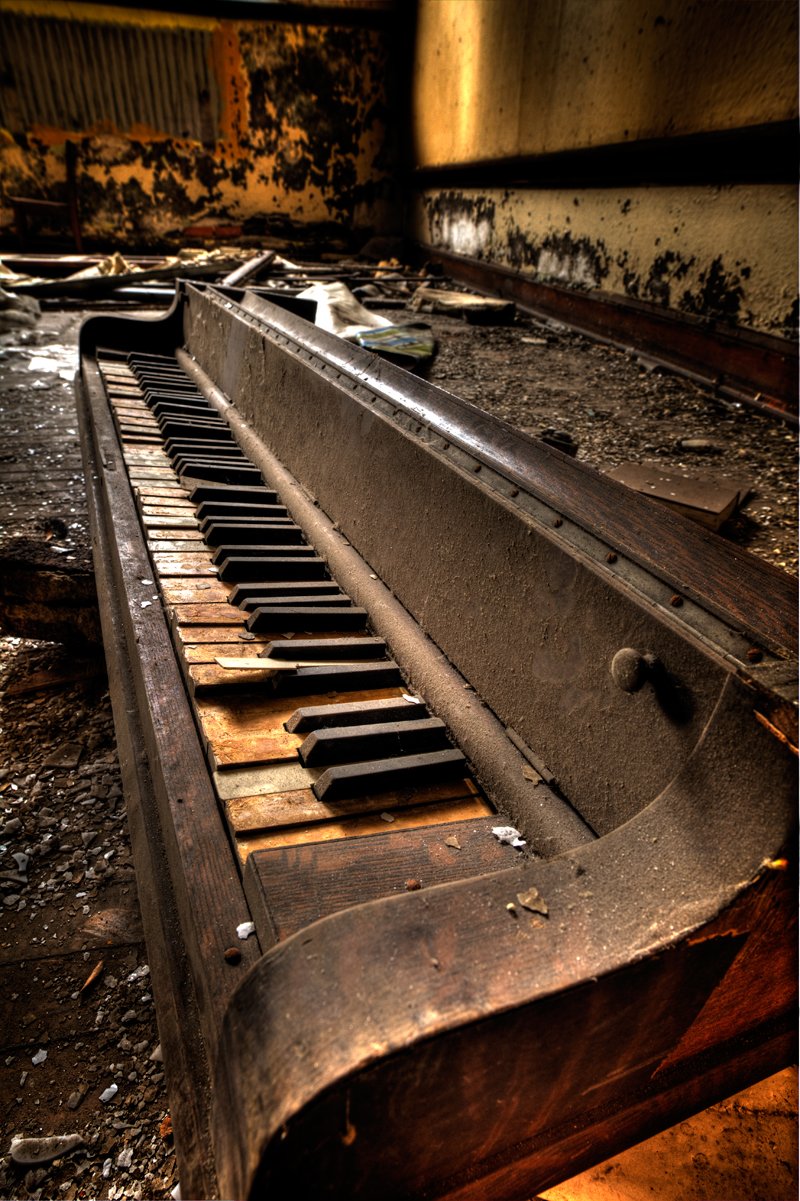 [0 Comments] [Read & Post Comments]
---
saturday, april 19, 2014
Spring? Yes...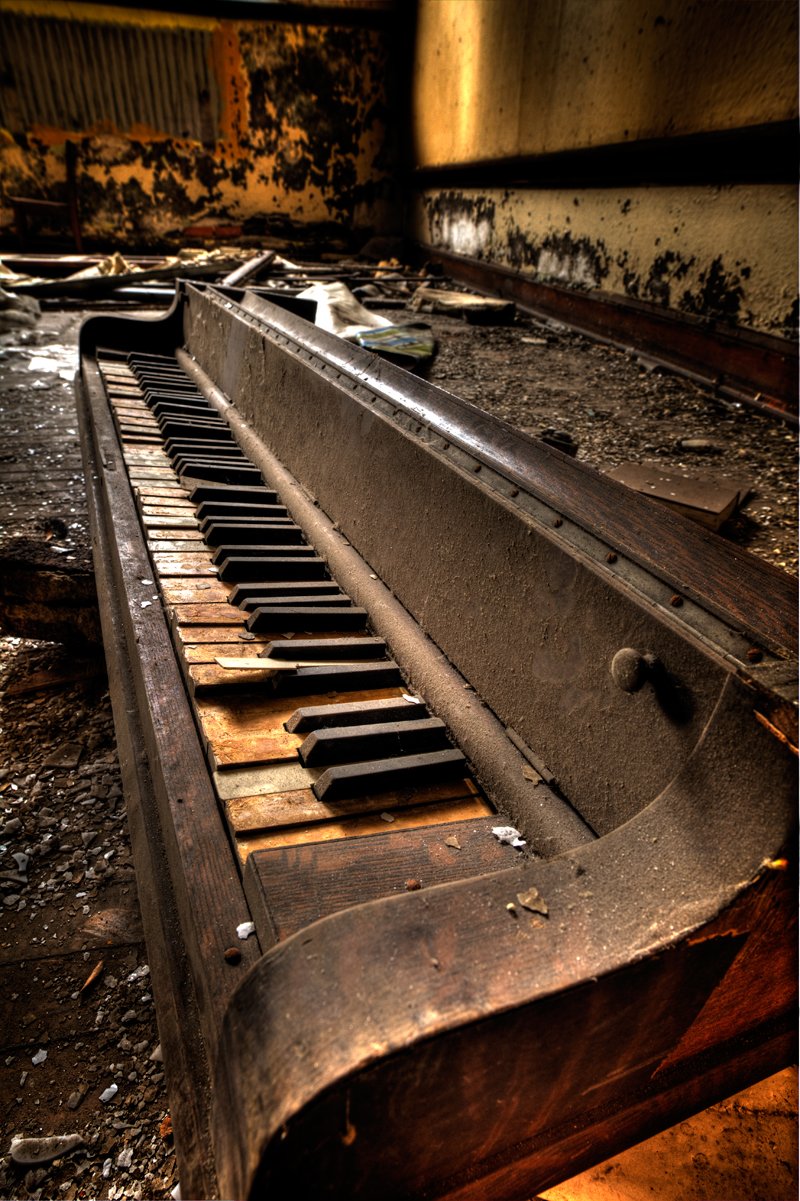 Spring has finally arrived, somewhat. The snow is melting, the temperatures are rising (as are the rivers). It's time to get outside and start shooting!
I've decided to spend the summer making the outdoors my studio, rather than opening a new one, since I rarely work inside in the summer anyway. You should see some new directions soon. I'm going to begin focusing intently on my Sleeping Bear Dunes project this summer, hoping to work in a number of locations that I haven't approached yet with a model. Expect to see some new things.
I've also been organizing some of my older photos, and working on some new concepts. I've began editing some photos from my various ruins series, some of which I shot and simply downloaded - and never edited after the fact. If you're interested in following this series specifically, visit my Facebook page "Abandoned Michigan".
I am at work organizing my first exhibition of my existing Detroit Ruins photos. Details on this exhibition will be coming very soon, pending a few dates and new prints. Stay tuned!
As always, I'm looking for some models to work with. Get ahold of me soon, as I'm going to start shooting next month!
[0 Comments] [Read & Post Comments]
---
saturday, february 08, 2014
Last month in the studio!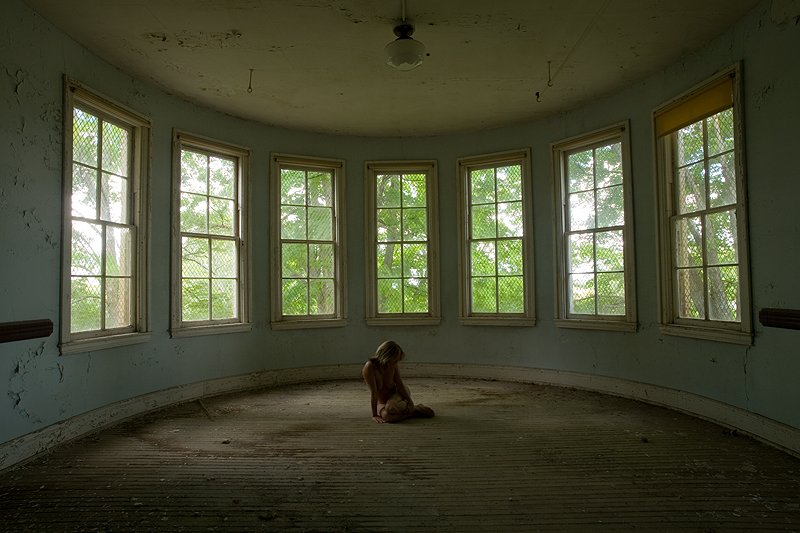 Well, the time has finally come. My studio space has been up for sale for a few years now. It's finally sold, which means it is time to move to another location.
This will be the last month I will be shooting at my present studio, and will be closing it down in March. If you want to get in on any of my studio projects, now is the time to do it.
After March, I will likely begin focusing on my outdoor projects again, which is usually how I spend the summers. I typically don't do much studio work until the weather is too cold to shoot outside. As a result, I may elect to hold off setting up in a new location until the fall.
So far, I've managed to change studios about once every five years, for various reasons. The transition often brings about changes in my work, as I adapt to whatever location I find, and begin reinventing and reimagining the processes behind my images.
If you're interested in getting one last shoot at the old studio, get ahold of me and we can schedule a time and date!
[0 Comments] [Read & Post Comments]
---
friday, november 01, 2013
The Holidays are around the corner!
The holidays are upon us!
Winter can get busy in the studio, as I have many people approach me for commissioned art work. These are usually one of a kind pieces that I will create exclusively for you. Most of the time it is work created for spouses, girlfriends, boyfriends, couples, etc. Work can range from simple classical figures, to abstract or even some of my hybrid photography process.
This is the type of work that I truely enjoy, as it allows me to create something unique specifically for a client. Likewise, there's no greater feeling that seeing someone so happy when they arrive to pick up their artwork.
My commission work is typically very affordable, depending on what you are looking for. Pricing includes prints, usually on stretched canvas.
If you're interested, send me an email - gvbrown@gmail.com, or feel free to call me directly - 231.631.7917, and we can talk!
[0 Comments] [Read & Post Comments]
---
saturday, july 20, 2013
Dunes Adventure - July
I spent a day shooting at the Sleeping Bear Dunes this weekend. I'll have new photos to post soon.
The shoot locations were a little challenging, given the volume of tourists, but I did find a few good remote spots that worked out perfectly.
I had an opportunity to try out my new 15mm, which is an awesome lens for creating drama in an image - especially when you have a huge thunderstorm rolling in from across Lake Michigan. The new focusing screen also worked perfectly, and is a nice addition, particularly for someone that always seems to knock the horizon off by a few degrees (the grid matting is a good reminder to square up the shot).
The heat index was over 100 degrees on the dunes for most of the trip, which made venturing into the deeper part of the dunes a little difficult. And the tourists of course.
I'm very happy with the images that came out of this weekend's effort so far, and I'm inspired to get back and explore here again soon...
Photos to follow...
[0 Comments] [Read & Post Comments]
---
monday, june 24, 2013
Wine and Art Festival
The wine and art festival was a big success. For those unable to buy prints due to them being sold out, I do have more at the studio - particularly the Dryad prints, canvas prints of my Rhythm abstracts and a few remaining copies of Beauty in Ruin. Feel free to contact me.
I spent the winter doing everything except photography - building things, painting, writing. It is always inspiring to talk to people and see what work speaks to them personally. As the artist, I tend to look at pieces from a technical perspective. Others I am drawn to on an emotional level. Many of my pieces take hours to complete, which is something that makes them more appealing personally, as the labor of art is something that I enjoy being immersed in.
I plan to approach some of my previous works from some different angles, possibly incorporating mixed media and use different non-photographic processes.
The Detroit series continues to be a big draw. The ruin, and the presence and pressure of time is a theme in many of my pieces (Michigan ghost towns, the Asylum series, etc). It is my hope to explore more of these in the summer and this fall.
I also do some commission work occasionally. I was asked about this by a few people. This was how I originally began some of my series, when I first opened my studio. I am always open to doing commission pieces. There is no better feeling than producing a piece of work for a person and seeing how happy they are when they walk out of the studio with something created specifically for them.
Once again, thank you to everyone that visited and talked with us at the festival. I feel recharged and ready to create.
[0 Comments] [Read & Post Comments]
---